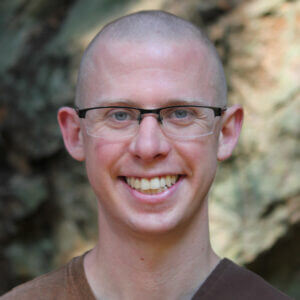 I trained at the Monastic Academy from 2015-2017, and from 2018-2021. I left MAPLE to explore some new interests and opportunities, and am excited to see what's next! My current interests include teaching loving-kindness meditation, self-therapy techniques, dance, Tai Chi, Qi Gong, Zhan Zhuang, productivity, and strategy. 
My name, Tasshin (達真) means to reach or achieve truth. You can pronounce it "toss shin" (that's the Americanized pronunciation) or "toss sheen" (the Japanese pronunciation). I received this name in 2018, when I took bodhisattva vows with my teachers Shinzen Young and Soryu Forall.
My Writing
I write about meditation, Buddhism, productivity, strategy, and more.
Here are the blog posts and resources that I think are my best:
Meditation
Monasteries
Productivity
Strategy
Now
Contact
Feel free to reach out or say hi on Twitter (@tasshinfogleman) or by email ([email protected]).
Newsletter