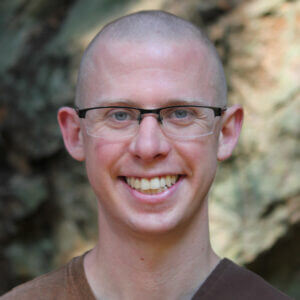 My vow is to empower the wise and loving.
Individual
I vow to exemplify trustworthiness:

I will develop my own wisdom, love, and power as a leader.

I vow to integrate Mind, Body, and Attention

: I will use every skill and capacity I have to grow as a person and leader.

I vow to reach truth: I will strive to find awakening in this lifetime, the end of suffering, the relinquishment of all attachments. I will live up to my name, 達真: to reach or achieve truth.
Community
I vow to empower the wise and loving:

to share the power that I have with those who are trustworthy, to teach and spread what I have learned and benefitted from.

I vow to lead as my community asks me:

I will be a teacher, a mentor, a leader, as my community needs and as the world asks.

I vow to read, write, and speak in service of others: As a scholar monk, I will research questions that matter, and distribute the answers I find.
Civilization, Planet, Cosmos
I vow to help monasteries flourish in the modern world:

As a social institution, monasteries create the leaders we need. I vow to serve their flourishing.

I vow to save the world:

The world's problems pose

enormous existential risks

, not only for humans, but for all life on Earth. We cannot hesitate to act in this moment of crisis.

I vow to save all beings: I vow to embody the Bodhisattva ideal, to liberate all beings, to walk the path of Awakening towards complete Buddhahood.
My Writing
I write about meditation, monasteries, productivity, strategy, and more.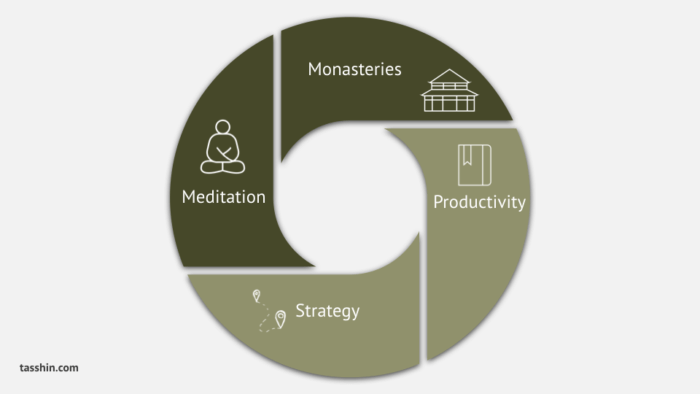 Here are the blog posts and resources that I think are my best:
Meditation
Monasteries
Productivity
Strategy
Now
I am training and teaching at the California branch of the Monastic Academy, OAK.
I'm taking a break from writing for a bit to explore some interests, including Buddhist teachings, psychological healing and methods, and movement-based contemplative practices like Zhan Zhuang.
Contact
Feel free to reach out or say hi on Twitter (@tasshinfogleman) or by email ([email protected]).
Newsletter