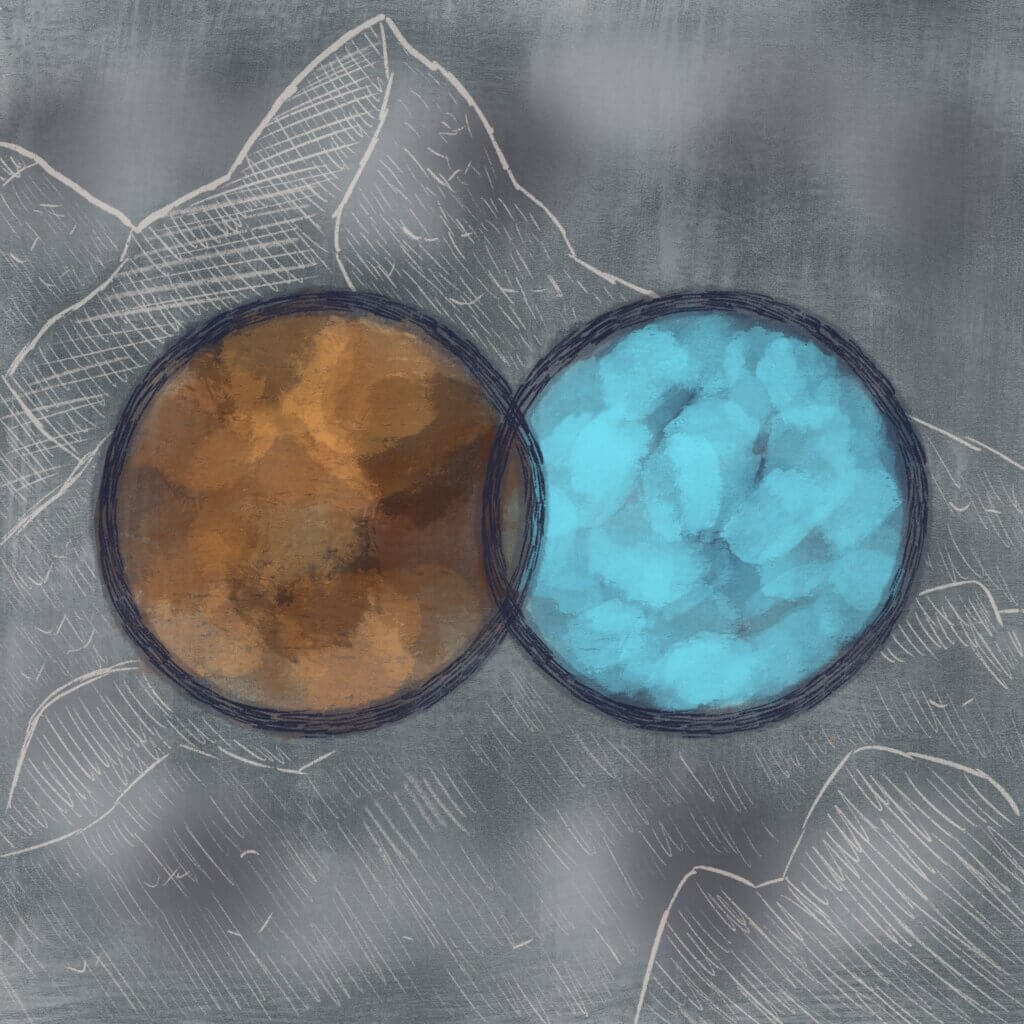 We believe that everyone alive has a vow—a life purpose, calling, or vocation—that we are here to discover and give to the world. We discover our vows iteratively, through trial and error, play and experimentation. It is emergent, rather than fated or pre-destined. It arises from the meeting of what we want and what the world needs.
We aim to identify wise, loving, powerful, beneficent, skilled, cool people—heroes—that we are well-positioned to help, and to catalyze their vow. We spend time getting to know them: listening to them, asking them questions, learning about where they are at in their lives, what their goals and dreams are. We develop a deep understanding of who they are, and reflect what we see back to them, as mirrors in a dark room, guides along a singular path.
We then co-create a service project—a quest—with them. A service project is a fun, challenging project that is aligned with their skills and goals, that they are capable of doing at their current skill level, that will help them to grow, and will be of benefit to the world. We understand designing, executing, and completing a service project—giving a gift—to be an actionable way for the people we work with to move towards living their vow.
We are building a community of people who are orienting towards using their skills and giving their gifts in service to the world—a tribe of heroes, embarking on quests for the benefit of all. These people can see each other, encourage each other, and support each other, becoming friends and allies and collaborators, collectively developing the skills and capacity to do more and more service projects with larger and larger positive impacts.
As our community grows, we will be able to establish an infrastructure and a pipeline for larger scale impacts. We will be able to connect the people we work with with the collaborators, mentors, money, skills, and resources that they need to flourish in giving their gift and living their vow.
We aspire to bring about a heavenly realm—a realm where everyone alive is living their vow, for the joy and benefit of all.
Projects
Here is a curated selection of some of the projects that we've worked on with some of the heroes in our community:
Apply
You can express interest in doing a service project through the Empowerment Department and participating in the Give Your Gift community by filling out an application form.
The application includes several short- and long-form text questions, as well as making a short video recording of yourself. You can record this on your phone or laptop, and don't need to edit it—just be yourself, and answer the questions we've asked. We just want to get a sense of who you are and why you want to get involved!
Doing a service project and participation in the Empowerment Department's Give Your Gift community is by invitation-only, and available on a limited basis. We can't guarantee you'll receive an invitation, but we're grateful for your interest and your dedication to being of service in the world!
Testimonials
I found an amazing community of people supporting me to not only give my gift but on my path to discover how I want to show up and be of service in the world. I haven't ever experienced such a great community of people, let alone one that is async and one that supports me in all my myriad ways of being. I accomplished things that I knew I wouldn't have without GYG. I was also able to let go of ways I thought I wanted to give my gift and come into alignment with a new, more easeful way of giving my gift.
I loved the community, so supportive and encouraging! It's so much easier to keep going on a project with a group of friends. And the project itself was spot on for what I needed at the time to get going. Soon after GYG ended, I found a dream job in the field of my service project (climate tech). The project I did gave me the necessary clarity and confidence to recognize and claim that opportunity. And the project reminded me how much I love writing and inspired me to make this a regular hobby again.
Something that stuck with me is the focus on one's service being fun… fun for themselves and fun for others. It doesn't have to be an either-or situation and, in fact, most of the time it's the opposite: doing what is fun makes you more of service to others. Having a special feed to write long form text in for myself where curious, supportive people will come peruse it on some regular basis has been really nice. It's a nice third space between my private journal and my public Twitter. I'm more hopeful than before. Working and chatting with optimistic, compassionate people does wonders for my own feelings about myself.
Tasshin & Mary lovingly invited me into their online container, set the pace and the tone and the vibe, helped me pinpoint where I needed to grow and a project that would challenge me in that way and simultaneously be of benefit to others. And the whole time I worked on this project they very lovingly and gently encouraged me without ever interfering or getting in the way of my Process. It's like I've been in a digital residency of sorts—they invited me into their cozy residency-home and made sure I had what I needed to rock out and so I did!
Team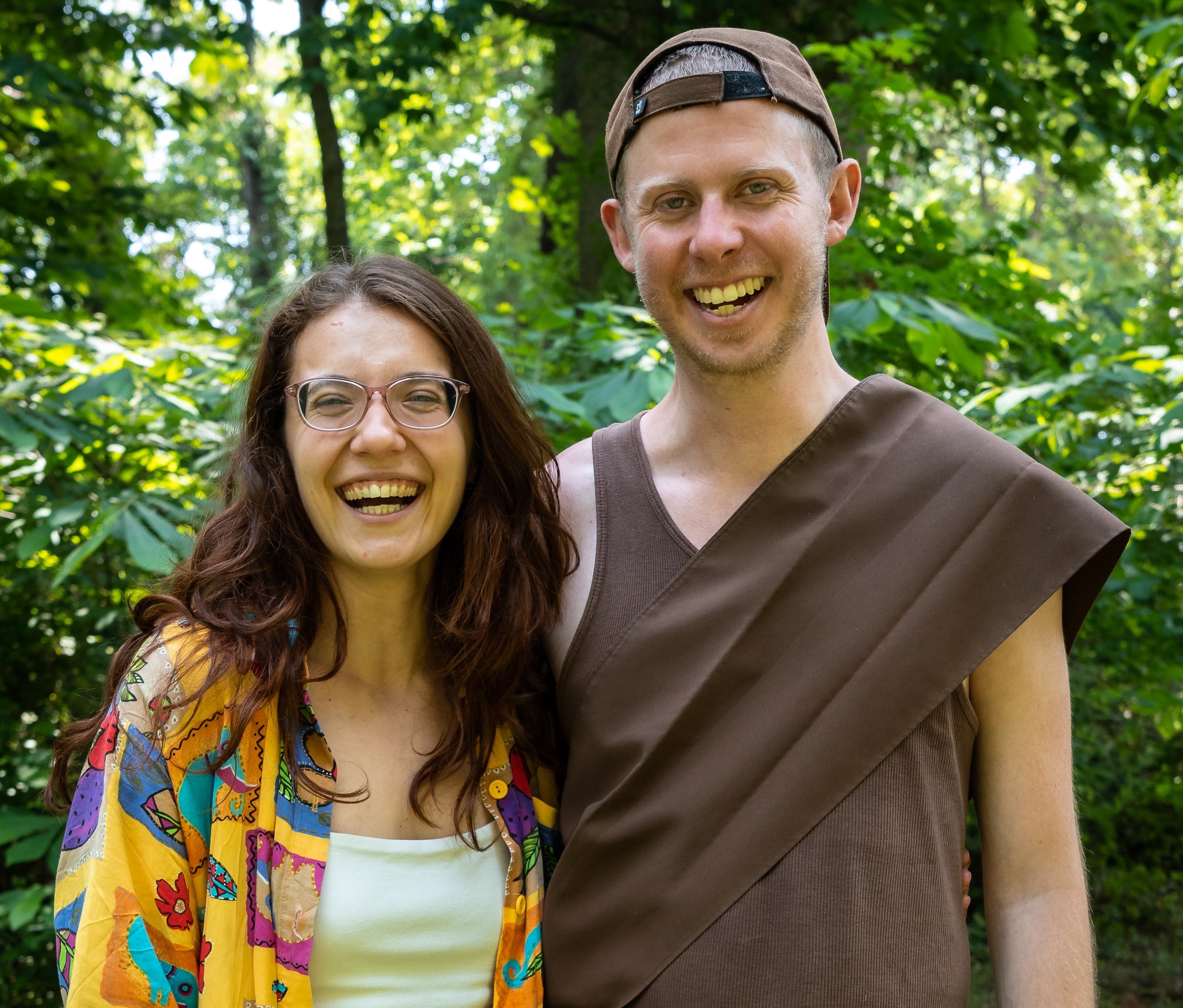 Mary Bajorek
I believe in creating a world where all of us are doing work that is an expression of who we are and the impact we want to make. A world where each of us lives meaningfully, courageously and unapologetically in connection with each other and ourselves.
Through my work as a work life coach at Lifeworthloving Coaching, I have guided dozens of people from all over the world in a myriad of professions to gain clarity on what's important to them, work through external and internal blocks and make choices that lead them to share their gifts in a way that best supports both them and what the world needs.
I love people, facilitating transformative experiences through creative forms and seeing each other as learners.
Tasshin Fogleman
I'm an extremely online pilgrim wandering this precious world for the benefit of all beings. 💗
I live a simple life, dedicating my life to being of service, supported by the generosity of others.
I have three main endeavors: spreading love, following my curiosity, and empowering others.
It brings me tremendous joy to see people deeply, to help move them towards giving their deepest gifts to the world, and to watch the benefits compound and ripple out.
Generosity
We are able to offer this program because of the generous support of the heroes we work with and other supporters who value service in the world. If you would like to support our work financially, you can do so here.
Resources