We're building a new meditation hall and need your help. Donate $41 to make it possible!
Seven years ago I was a millennial with the worldview and cultural assumptions of 21st century suburban America. I wasn't happy and I wasn't able to help others. I wanted to become a stronger, more resilient person, with more meaning in my life; the kind of person who could make a positive change in the world. As a meditator, I thought monastic training could help – but I didn't think I could cut it in a traditional monastery.
Then I read a blog post about a new monastery that was getting started. It was going to be based on the techniques of the meditation teacher who inspired me to start a daily practice: Shinzen Young. I was thrilled. It seemed like the perfect fit for me. I subscribed to a newsletter, hoping to learn more.
A couple of months later, I received an email saying that the monastery was starting up and that they needed help securing funds. The email said that if every single person reading it gave $550, they could start the monastery.
I thought: "Wow. $550? That's a lot, but it's not that much. It's cheap, even – $550 to start a monastery? Sign me up." And so I donated the money. $550 was about a sixth of my savings at the time, but I felt it was worth every penny.
Now, six years later, I've done three and a half years of monastic training at what is now called the Monastic Academy, deepening not only my meditation practice but also my leadership skills. As an organization, we've trained over fifty residents in two locations. Our alumni have gone on to create non-profits and start-ups that are helping thousands of people each year. We've also hosted and trained thousands of guests and community members.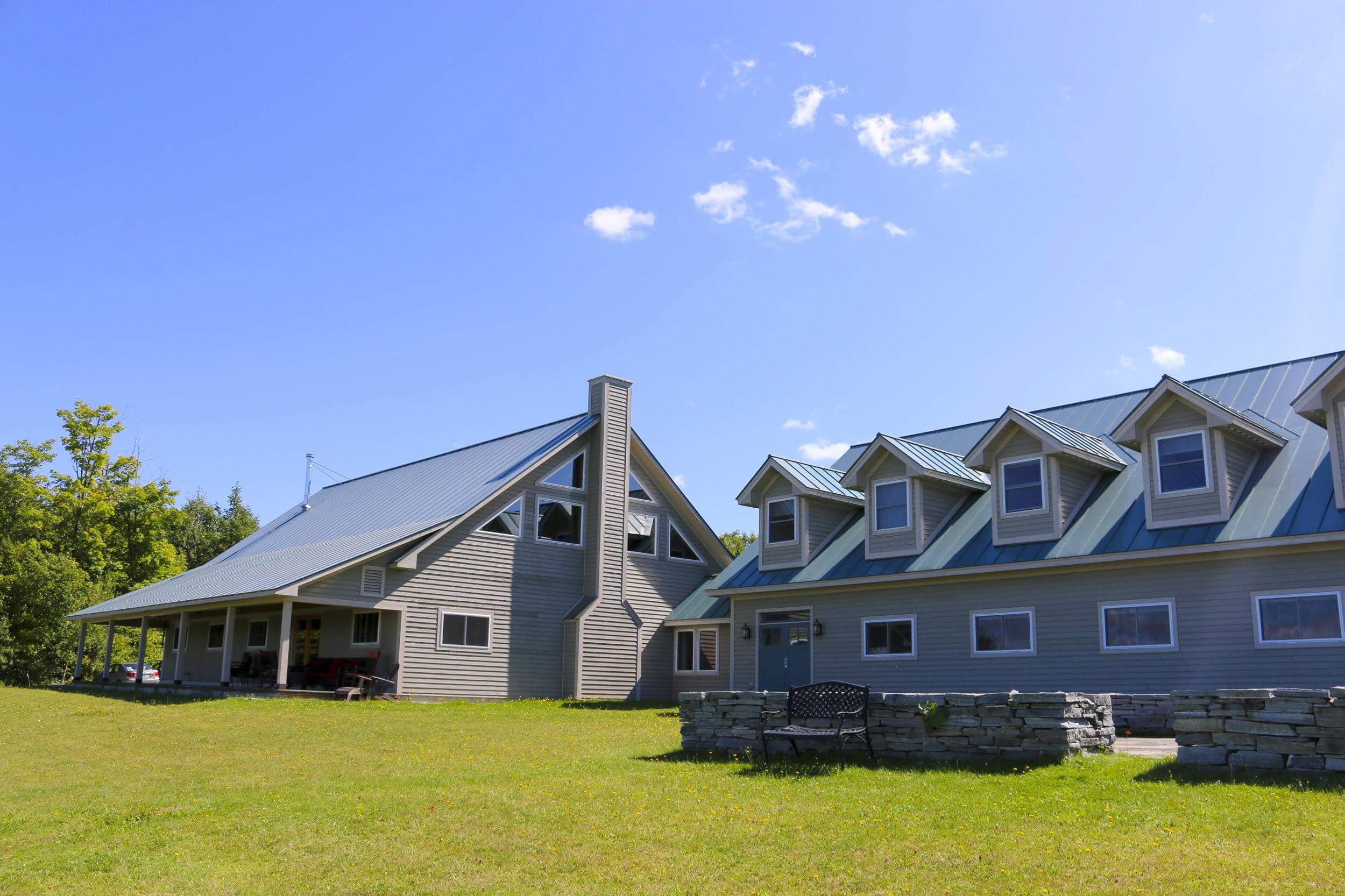 Our most ambitious project this year has been building a new meditation hall. Until now, we haven't had a dedicated space to practice meditation in. Instead, we've used our main hall as a multi-purpose space for meditation, meals, meetings, and more.
As I write this post, the new meditation hall is almost complete. The builders are currently working on adding light fixtures and a hardwood floor. When the building is done, we'll have a dedicated space for practice. It will be a beautiful place to train. Because of its large size, it will also allow us to host even more people here, even running multiple programs in parallel.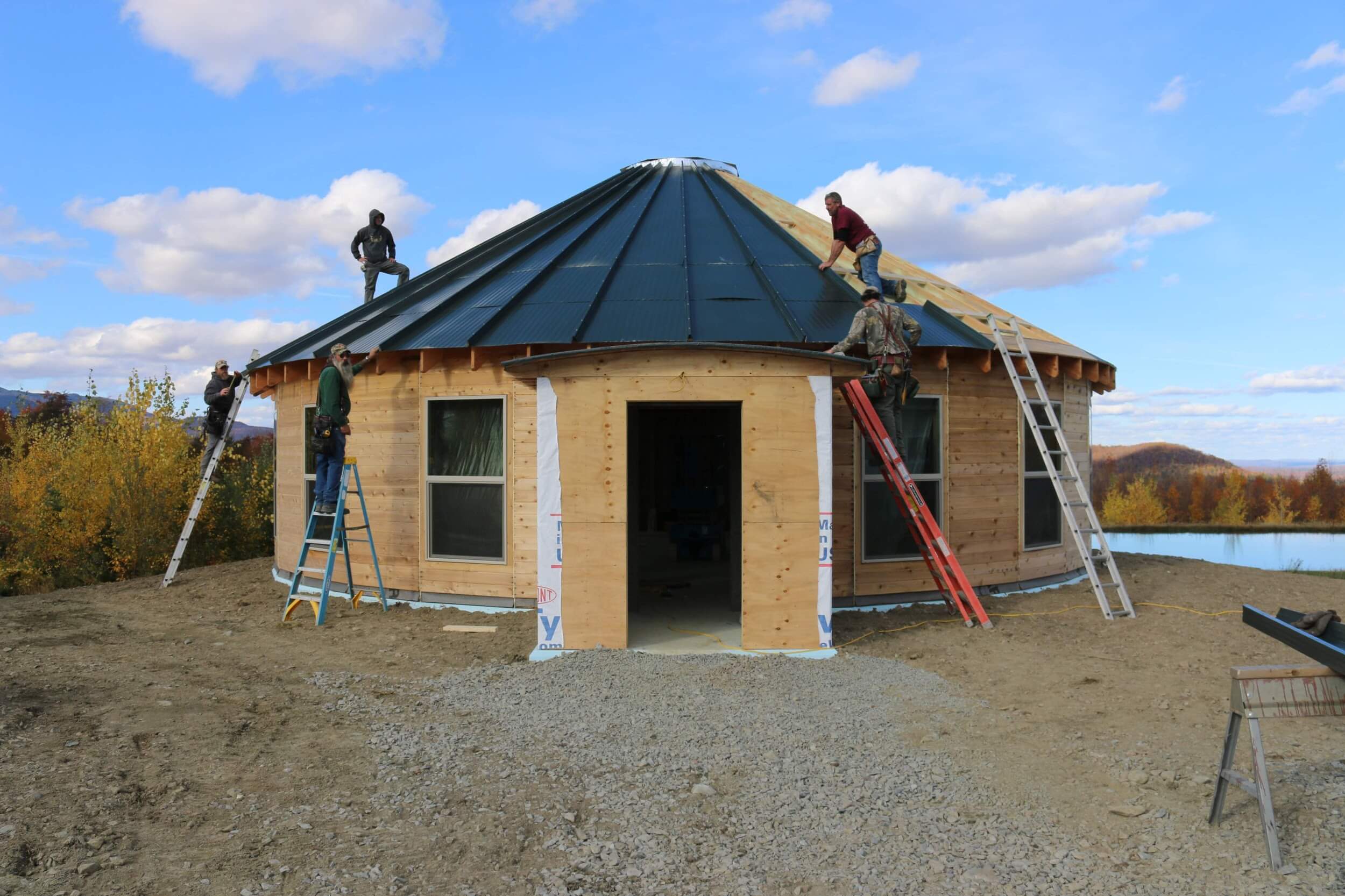 When the project finishes, it will have cost over $200,000. We've received $140,000 in donations and pledges for the materials and construction of this building, but we still need at least $60,000 to complete it.
Here's the truth: this project doesn't sound exciting- but it is! Here's why: we train people in critical skills that help them to become trustworthy leaders. People leave the Monastic Academy inspired and empowered to serve their communities. If we can better help the people who come here, they will be in a better position to serve the world. With a new building dedicated to meditation practice, we'll be able to help even more people at a greater depth for years to come.
As we approach the end of this important project and the year, I'm remembering our humble beginnings: asking for a large number of small donations, making it possible to realize our dreams, to live our vows.
The diameter of this new building is 41'. If 1,500 people give $41—or if just 150 people give $410—we will be able to finish the meditation hall.
Your donation of $41 or more will build this meditation hall. Can you help us? Every donation brings us closer to the completion of the meditation hall. And because we're a registered 501(c)3, your contribution is tax-deductible to the full extent allowed by law.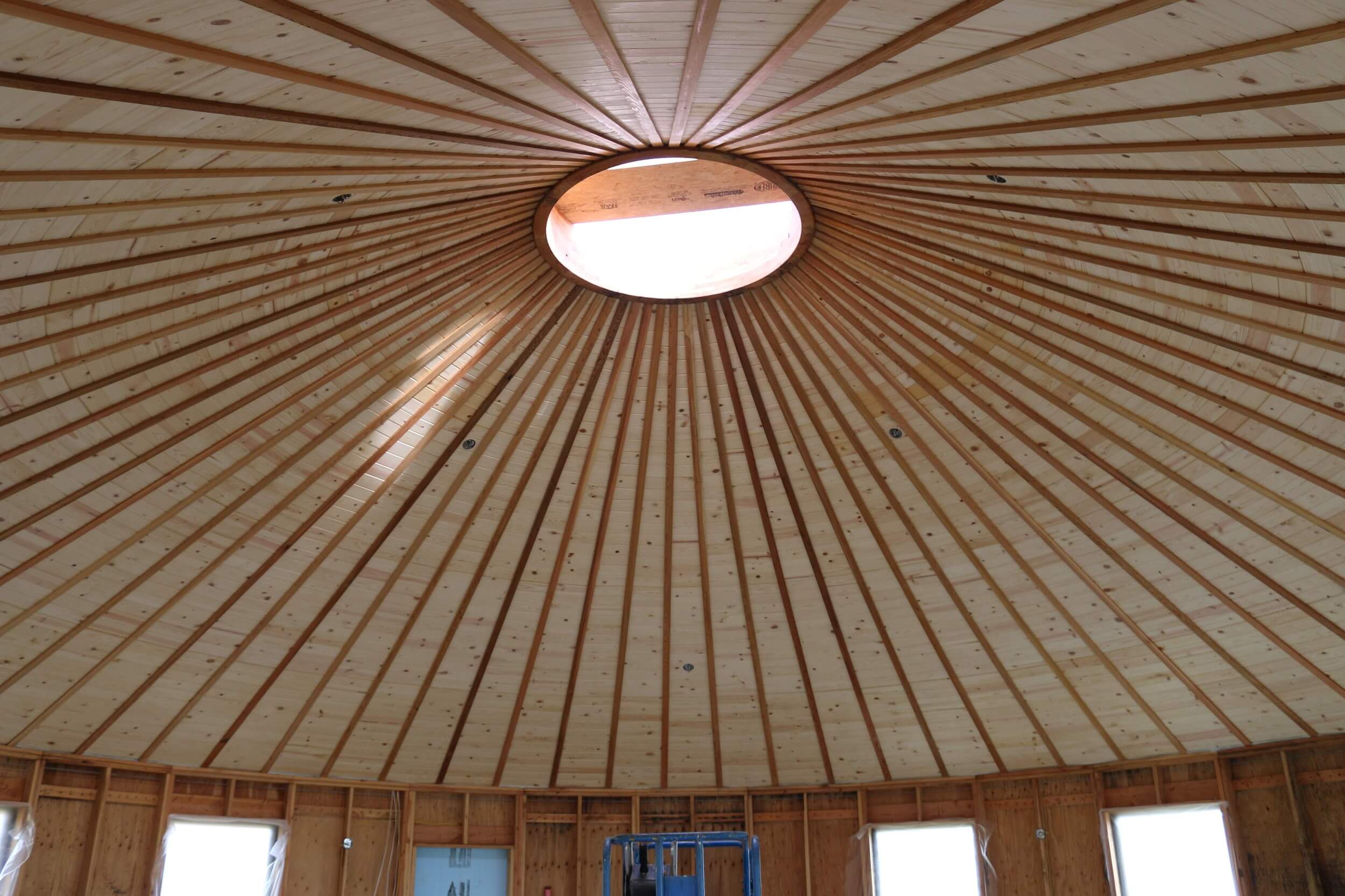 One last thing: if you believe in what we're doing, please share this post far and wide.
Please share it with anyone you know who is concerned for the future of the world.
Share it with anyone who knows that now, more than ever, we need strong, loving communities.
Share it with anyone who knows that healthy communities are made of strong and loving people.
Share it with the meditators in your life, or with people who have done monastic training.
Above all, share it with those who know that in a time of tremendous crisis, with enormous, unprecedented problems facing us as a species and as a planet, we need a new way forward.
Subscribe to my newsletter, my YouTube channel, or follow me on Twitter to get updates on my new blog posts and current projects. You can also support my work and writing on Patreon.